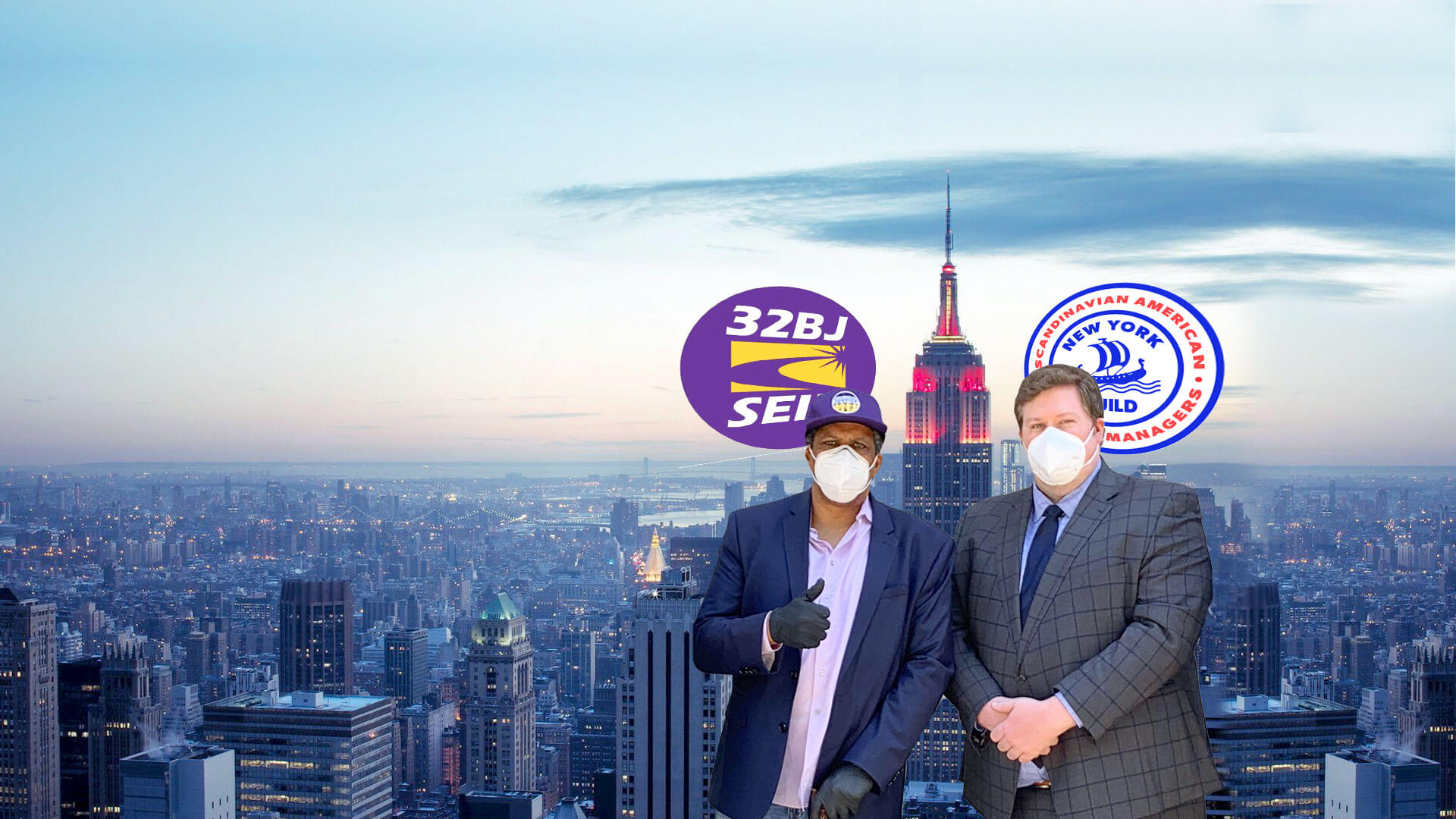 The SABMG and SEIU 32BJ Presidents
The SABMG would like to thank SEIU 32BJ and his President Kyle Bragg
for fighting to get our workers' hazard pay and bring awareness of our
essential status during the COVID-19 pandemic. Stay safe Brothers and Sisters.
About Us
The guild was established with the goal of assisting other professionals by bringing them together to share their experiences while managing some of New York's most prestigious real estate assets.
Each member of The Scandinavian American Building Managers Guild is dedicated to helping our members advance the club's goals and strategic plans.
Our members have proved to be a powerful and guiding force in New York City every year since its beginning.
The SABMG provides a broad choice of activities, and functions such as the Grand Ball, Golf Outing, and charitable events.
Join Us
Choose between regular and associate memberships to become a member.
Other Payments
Use this form to make all of your payments more comfortable.
Download the SABMG app
Now you can enjoy the easiest and fastest way to connect with us.
Available on both IOS and Android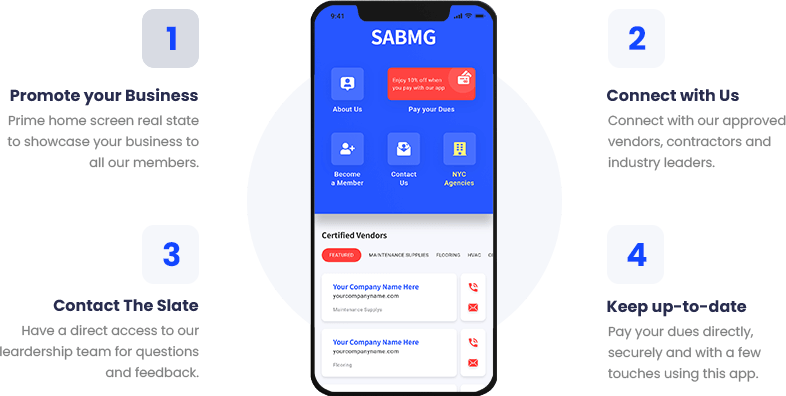 As it turned out, a group of superintendents got together and reviewed their predicament before deciding to take action. These professionals gathered on April 6, 1934, at 224 West 4th Street in New York, and agreed to create an organization to assist their men.
Thus came about the birth of "The Scandinavian-American Superintendents Guild of New York." Quickly the membership grew but jobs were scarce and the members were still not well known in Real Estate circles. Read more…